What does your art say about you?
Featured Image: 'The George Bar' Dublin, by Jam Art Factory
The amazing thing about your art, is that it talks about you!

From prints to originals, from stamps to sculptures, the whole eclectic mix tells its own story about where your life has taken you. It hints at what your passions might be and even gives away snippets of your personality and your style.
In her own words:  Deirdre McCabe
These are some of my favourite pieces of art around my house. To see them everyday makes me smile and reminds me of very special moments in my life.

The first is a print (featured above) by the Jam Art Factory of the George Bar in Dublin; a place where I spent a lot of time, laughing, dancing, drinking and making new friends. During this past year, I have missed this place so much buy by having this print in my house it makes me remember the happier times surrounded by people and having the best time.
The second pieces (below) are pieces I made myself from old t-shirts from the marriage equality campaign. These pieces remind me that when we fight back against injustice and stand together, amazing, magical things happen. The day the vote was passed was one of the happiest days of my life and this is a constant reminder of that.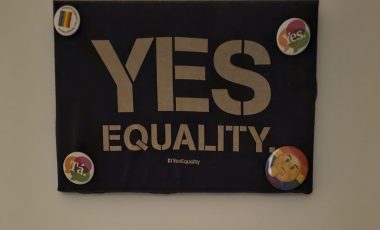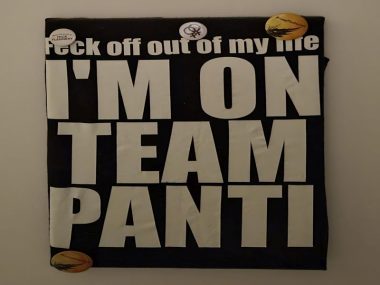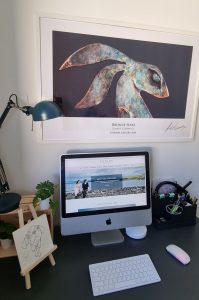 The third piece I have chosen is a print of Seamus Connolly's Bronze Hare. This was given to me as a gift by my sister and from the moment I saw it, I loved it. This for me represents family and a bond that can never be broken. I have it in my home office and its a lovely distraction every time I look up from my screen!