Art as a Corporate Purchase
One of the most important spaces for the procurement and support of Irish art continues to be the corporate space.
Although art is, for the most part, an appreciating asset and thus a wise investment, as well as a positive contribution to their working environments, many companies see their purchasing of Irish contemporary art as an act of social responsibility. Companies, big and small, are often regarded as patrons of the arts through the purchasing and showcasing of Irish art in their lobbies and main thoroughfares for staff and visiting dignitaries to enjoy.
Art helps to create a space that is a constant talking point and thus an interesting space to work in.
In fact, art in the workplace can have a hugely positive impact on the overall working environment, whether it is a large abstract installation or a specially commissioned work of fine art, from portrait sculpture to oil on canvas, art can create a very important dialogue between the fabric of the building and the people within it.
It is also wonderful for companies to be able to gift specially commissioned pieces of art for retiring board members or other such important people or to mark significant moments.
Art as a Corporate Gift
Locally crafted pieces of sculpture, Irish ceramic art, original paintings or indeed fine art photography can make the perfect parting gift for visiting VIP's, for retiring Board Members or members of staff. Items of local significance can be specifically poignant, as can specially commissioned work.
Items currently in the Gallery can be viewed here online or by visiting the actual Gallery either during opening hours or by private appointment.
SEE ALL WORK
Commissions
At Kilbaha Gallery we are lucky to have a host of professional artists to choose from and are also in the unique position to discuss / arrange special commissions in various mediums (from oil on canvas to mixed media) and particularly in bronze i.e. bronze plaques, relief work or specially commissioned portrait busts etc. Seamus Connolly, Ireland's leading portrait sculptor works from his Bronze Foundry here in Kilbaha and is linked to the Gallery.
EMAIL US: kilbahagallery@gmail.com
PHONE US: +356 590 58843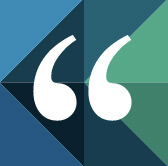 What Our Buyers Say
"Fabulous gallery, such an amazing display of different artists work".
Sylvia
"What a wonderful and magical place! Such impressive art and such nice gallery owners, helpful and friendly. A jewel at Loop Head, definitely pay a visit! Thank you for your advice and warmth!"
B.P.
Business Owners and CEO's
Add a touch of class and
sophistication to your
surroundings
Why not make your workspace a more beautiful place for your team to work in!
Add a touch of class and sophistication to your surroundings, showcase your company's culture of supporting the arts and, do it all, in the knowledge that it is also a rather wise investment.
Download our free five page "Guide to buying contemporary art for business"