Kilbaha Gallery – Ireland's Contemporary Art Gallery on the Wild Atlantic Way.
Kilbaha Gallery stocks work from some of Ireland's best Contemporary Artists. From bronze sculptures, oil paintings, and mixed media to ceramic and textile art. With our own bronze foundry on site here in Kilbaha, we have access to some of the countries best artists – and of course with Ireland's leading portrait sculptors and fine art painters on site, we have the unique ability to take public and private commissions and to see work from its very inception, through to the finished product. We facilitate corporate commissions; from art installations to gifts for retiring Board Members etc.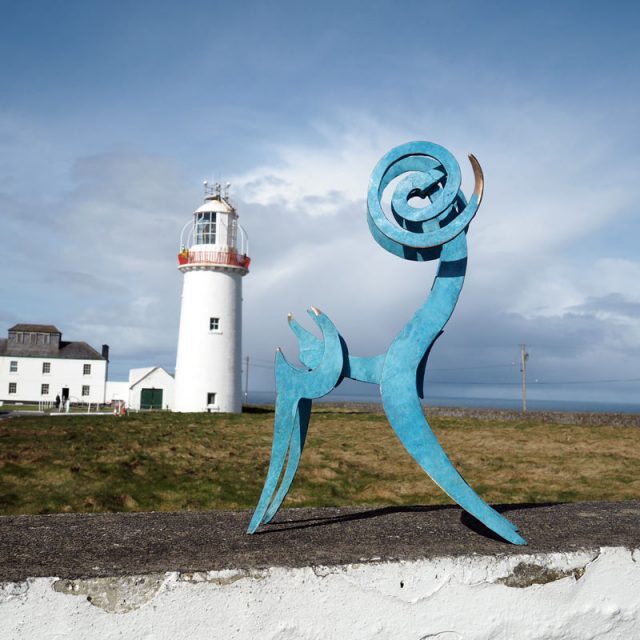 The Kilbaha Gallery is run by co-owners (and sisters-in-law) Ailish Connolly and Liz Greehy; two ladies whose combined love of art and of place meant that they would be forever passionate about their business.
Surrounded by professional artists and having garnered wonderful support from the local community on Loop Head Peninsula, the girls' reputation soon began to filter far and wide. Their Gallery quickly won 'Best New Business' in Clare and they came in the top three in Munster in the 'Bank of Ireland Start Up Awards' .
The ladies continue to promote Irish Contemporary Art both in their physical Gallery and through their work online.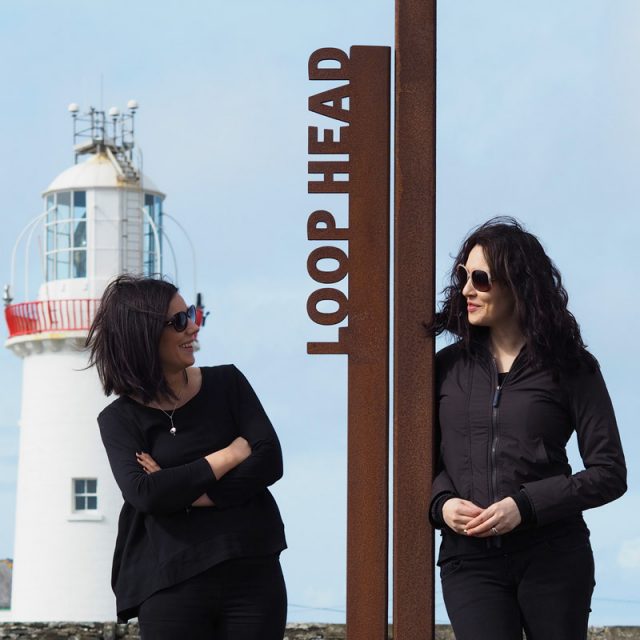 Upstairs in the Gallery, we have the Henry Blake Heritage Exhibition.
Henry Blake was one of Kilbaha's most famous native sons. Blind from a young age, his reputation as an exceptional native Gaelic speaker, dancer, award winning story-teller and craftsman, has been spoken of far and wide.
With 2014 being the 40th anniversary of his death, we are delighted to remember him in this small but beautiful heritage exhibition – not only in his beloved village of Kilbaha, but, fittingly, on the land he once owned and farmed.
The stories and items featured in the Henry Blake Exhibition give an interesting insight into everyday life in Kilbaha during that period.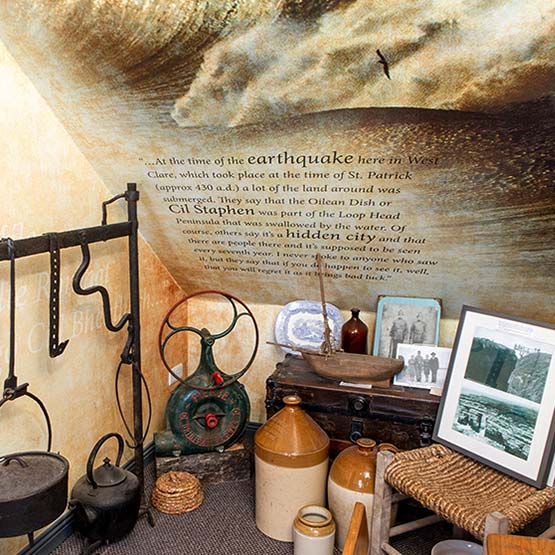 The Gallery, Coffee House and Heritage Exhibition are a lovely, welcoming and informative addition to the Loop Head Experience. The Gallery also serves as an official Tourist Information Point (Fáilte Ireland).
Learn more about our Resident Artist's, visit our Online Shop or find out more about our beautiful surroundings in Kilbaha Village, Loop Head, Co. Clare.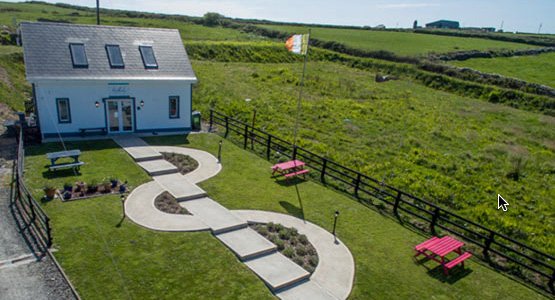 "The goodwill and support we have experienced from the community here in Kilbaha and beyond has been outstanding… we are so excited to be showcasing the best of what Loop Head and Ireland… has to offer"