Recent Commissions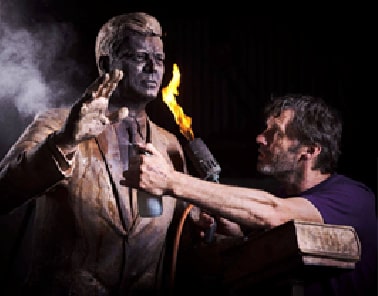 John F. Kennedy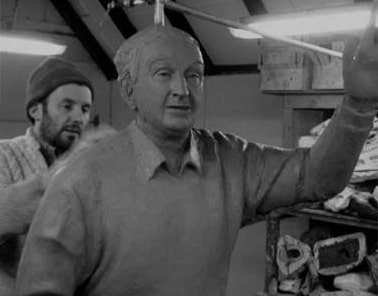 John B. Keane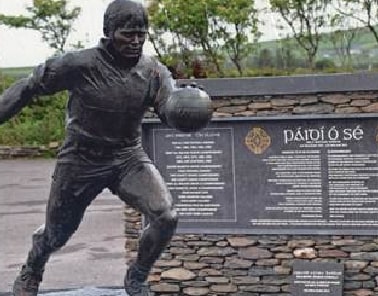 Páidí Ó Sé
Commercial Casting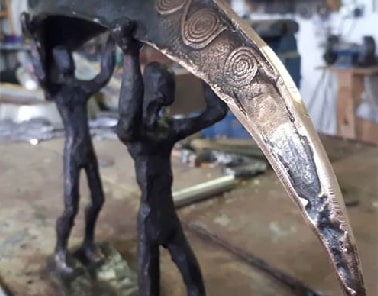 Clodagh Redden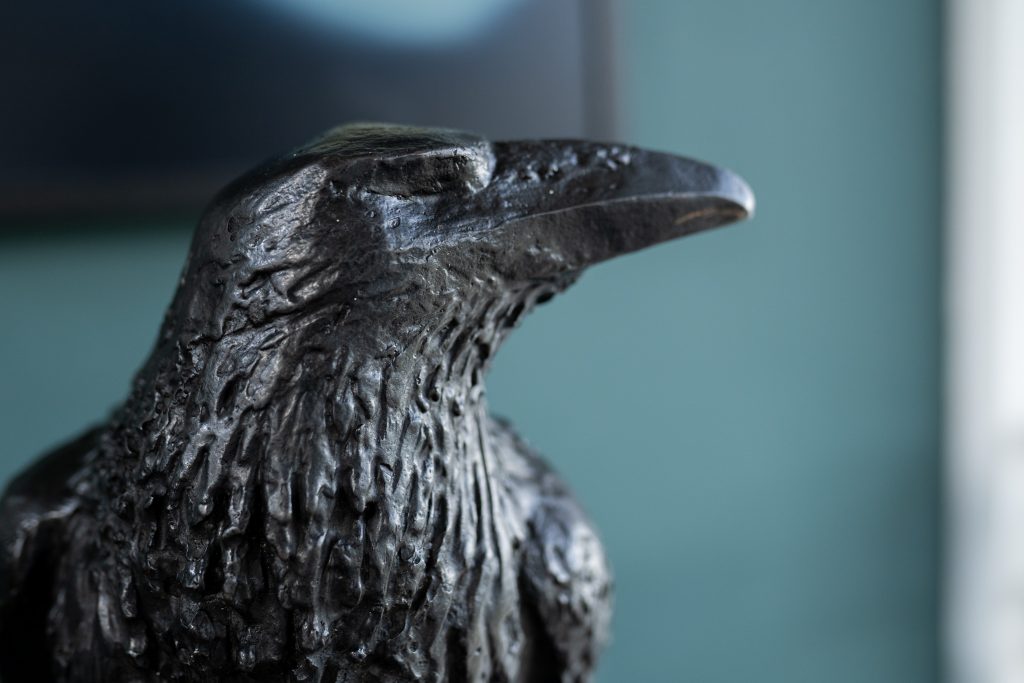 Adam Pomeroy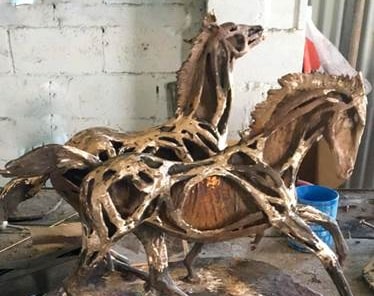 Ester Barrett
The Family, The Foundry and The Gallery
The 'Connolly Family' have been steeped in the art industry in Ireland for over 50 years. Over the past two generations, they have been involved in running pottery studios, craft shops, art studios, art teaching, working on public commissions and life-size portraits, to bronze casting and retail. This has all culminated in the development of the award winning, 'Kilbaha Gallery' that you see here today – and is complemented by the long standing, busy, Bronze Foundry, also on site and in the family.
The two businesses run beautifully in tandem together. The Foundry, and the family's artistic provenance overall, helps to anchor the Gallery and allows clients to see and fully understand the wealth of knowledge that goes behind their selections.
Seamus' father Jim Connolly, also a well-known Irish sculptor, first began the foundry in the 1970's. Over the years, he, and his son Seamus, continued to build up the foundry business together – taking on many famous public commissions and casting work over the years. From working on National Monuments such DeValera and presentations that included Mikhail Gorbachev, Past Taoiseach Charlie Haughy, the late TV Presenter, Gay Byrne, famous golfer Christy O Connor, Horse Trainer Vincent O Brien, and businessman Tony Reilly, to name but a few, Jim Connolly's name was first on the lips, during that era, when it came to such portrait and commemorative work.
Now, it is his son, Seamus, who carries that mantle and he himself has gone on to sculpt some of Ireland's most loved public statues (such as John B Keane, Páidí Ó Sé and many others).
Casting Methods
To this day, The Foundry, run by Seamus, utilises the traditional lost wax (investment) method of casting and indeed is one of very few places still doing this. Although a more time consuming and labour-intensive method, it does help ensure quality and finish. These casting methods have hardly changed since being first introduced in Asian countries some 4000 years ago.
The Foundry includes adjoining studios, sculpting spaces and finishing rooms, which allows Seamus to take a piece from inception and sculpting in clay, all the way through to being cast in bronze and metal finished, on the same site. This is rather unique.
With both father and son making such indelible marks on the Irish portrait sculpting landscape, the Foundry itself has really earned its space and become revered as such.