To all our wonderful customers and friends
What a year it has been.
We feel extremely privileged to be still here, doing what we love the most, in the place we love the most.
This year we were very lucky to have Rosie join our small but wonderful team here at the Gallery. We are sure you will all agree that her photography across our social media pages and on our new website, is truly beautiful.
Katie, Laura and Niamh were with us again in the coffee shop this year and between studies, exams and lots of travelling, they are like the swallows that keep returning – and we love to see them coming.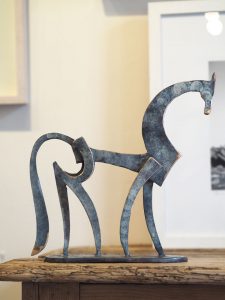 Although the physical gallery will be closed through to February 2018, we will still be working online behind the scenes here at KilbahaGallery.com, which we will be updating on a weekly basis with new pieces of art (watch out for some new Padraig McCaul paintings and Seamus Connolly bronzes – both which will be uploaded later this week) and lots of new art to come in the New Year.
We just want to take this opportunity, to wish each and every one of you, a happy and peaceful Christmas and a wonderful New Year.
Thank you all for your continued support.
With love from Liz and Ailish.