The Loop Head Peninsula, West Clare.
Loop Head' star is rising, especially as a sustainable tourist destination.
Having received many awards, from the much coveted EDEN Award to the 'Irish Times Best Place to Holiday in Ireland' and having been shortlisted for many a 'Top Ten' location in guides across the globe, it is fast becoming the place to visit – from families and young couples, to retired groups; from cyclists and walkers, from artists and art lovers to the culturally curious heritage lovers – Loop Head has it all.
Find out more about how family friendly, sustainable, beautiful, peaceful and fun a place Loop Head is to visit by logging on to their website here www.loveloophead.com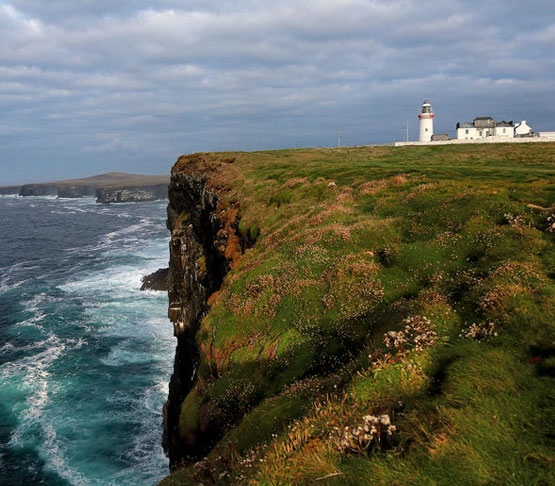 Unspoiled and incredibly scenic, it is so worth taking the beautiful road trip from Kilkee out to Loop Head Lighthouse, part of the Wild Atlantic Way which takes you on a leisurely circle around the spectacular scenic coastline of Loop Head.
This drive will bring you to the village of Kilbaha, which as well as being home to the award winning 'Kilbaha Gallery', also takes in the 'Bridges of Ross' walk and the historic 'Church of the Little Ark'; two locations highly recommended to visit. It takes in the guided tour to the top of Loop Head Lighthouse and a stunning walk around the headland.
The panoramic views of the ocean, with Kerry to the South and Galway and Mayo to the North, will, quite simply, take your breath away.
Family Friendly – Fabulous Beaches – Stunning Walks – Biodiversity – Sustainable – Super Communities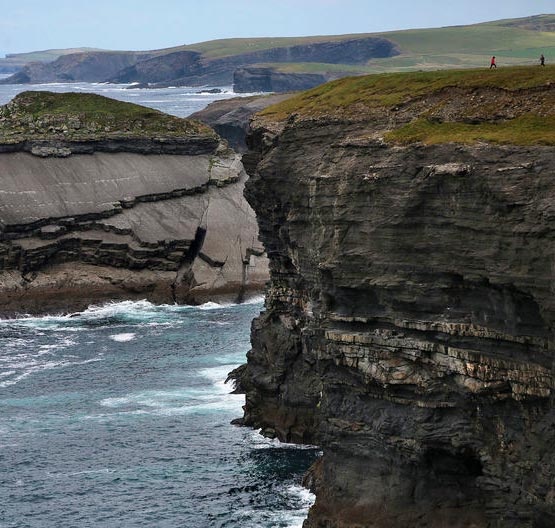 Stop off at Keatings Bar & Restaurant in the village and sample their delicious menu, or at the nearby Lighthouse Inn and while in both places, you can take in their beautiful panoramic views of the harbour.
On your return, visit the beautiful fishing village of Carrigaholt – with its two working piers, its long sandy beach, its myriad of traditional Irish pubs and its award winning seafood restaurant. 'The Long Dock'.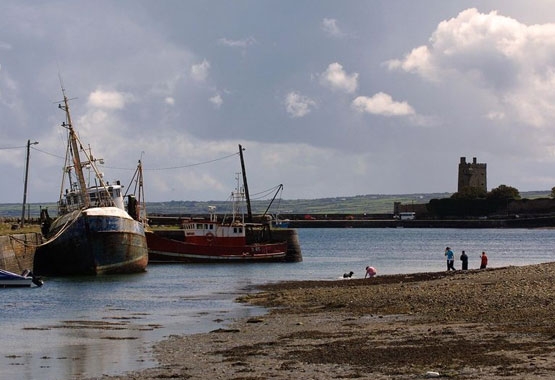 Walkways, Trailways, Cycleways, Swimming, Fishing & Angling Trips, Dolphin Watch Boat Trips, Rocky Shore Explorations, Seaweed Safaris, Art Classes, Watersports, Horse Riding, Camping (& Glamping) Fine Dining, Heritage Trail and much more…
For more information, see www.loveloophead.com