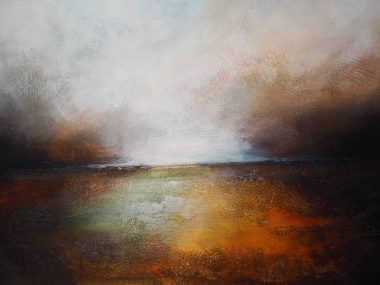 With original art, it follows that every piece is unique in size, shape and medium and therefore, every item has its own delivery time (and, dependent upon those variables as well as the delivery location. While we will endeavor to deliver all paintings as soon as possible (and at the best price) from the time of processing your order, a specific timeline cannot always be guaranteed. We therefore cannot accept liability in respect to late deliveries. If you have a specific requirement re delivery please email us on kilbahagallery@gmail.com and we will endeavor to try and meet these requirements.
Order Processing
All orders are accepted when your payment is processed and the agreed fee is received. Any email or other acknowledgment of your order is merely to report that your request has been received, and does not in any way denote acceptance of your order.
All images, descriptive matter and specifications on our site are for the purpose of giving an approximate description of the prints. All specifications given to the Customer are approximate and intended as a guide only. We always endeavor to ensure all product descriptions are correct, and would encourage the customer to contact 'kilbahagallery.com' if they have any additional queries outside the specifications given.
We accept orders and agree delivery rates conditionally and without responsibility for delays arising through risks of shipping, strikes, accidents or causes beyond our control.
Kilbahagallery.com ship worldwide. The upmost care is taking in the packaging of artworks for export however customers' requesting shipping do so at their own risk. Our shipping carriers are typically An Post, GLS, Fedex,. Please note that, glass may have to be removed from a frame for the purposes of shipping an artwork to ensure the safety of the artwork in transit. Insurance can be arranged on shipments, which is billed to the customer separately. An additional charge from the shipping carrier may occur if an artwork is oversized which is invoiced to the customer. Customers will be solely responsible for any import tax that may occur within their own shipping country. Delivery time approximations once the artwork has been dispatched by our shipping carrier: Ireland: next day UK: 2 working days EUROPE: 3-4 days OTHER DESTINATIONS: 5-7 days. These times may vary. By requesting to have an artwork shipped the customer accepts these terms and conditions.
Returns Policy
Faulty or Damaged Items / Prints on Delivery
We hope you will be pleased with your purchase. Should you wish to return anything bought from us, we will be happy to refund or exchange a product provided it is in fully re-saleable condition.
We strongly advise that you check your order thoroughly at the time of delivery.
If the item delivered is faulty or damaged, you must notify the carrier upon receipt and also Kilbaha Gallery within twenty four hours of the delivery by email kilbahagallery@gmail.com and phone +353 65 905 8843.
Goods must be returned in their original packaging (i.e. Tube for prints or bubblewrapped).
If the returned print is not in fully re-saleable condition or the packaging is damaged, we reserve the right to refuse a refund on the item, or deduct up to 50% of the original selling price from the refund amount.
This does not affect your statutory rights*.
Refunds
Refunds can only be made to the original card of purchase.
Refunds to a card other than the original can only be processed under the following circumstances:
The original account no longer exists
The original account details have expired
*None of the above conditions affect your statutory rights when goods are faulty, or not as described.