Past works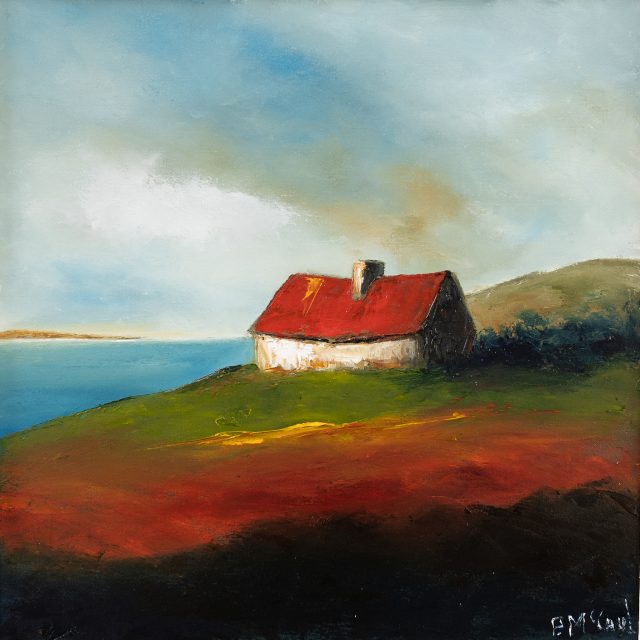 Padraig McCaul's striking art work has the ability to complement any art collection …and indeed has already earned its place in the collections of many discerning art buyers across the country and beyond.
Throughout his accomplished career, Padraig has shown to have a very distinctive style and consistently displays a strikingly deep and rustic colour palette; indeed a palette that really and truly brings the West alive in each and every painting. His work is instantly recognisable in ones home, or place of work, as being a 'Padraig McCaul' piece.
Between exhibitions at home and internationally, being a tutor in his homeplace of Achill, and having recently collaborated with Eircode on their last big marketing campaign – there is no denying that McCaul has firmly put his stamp on the Irish contemporary art scene.
''But it's the west of Ireland landscapes in particular that I'm drawn to. To me they are what Ireland is all about, and there is an energy and a sense of timelessness in them that I try to get across in my paintings'' .. Padraig McCaul.