Past works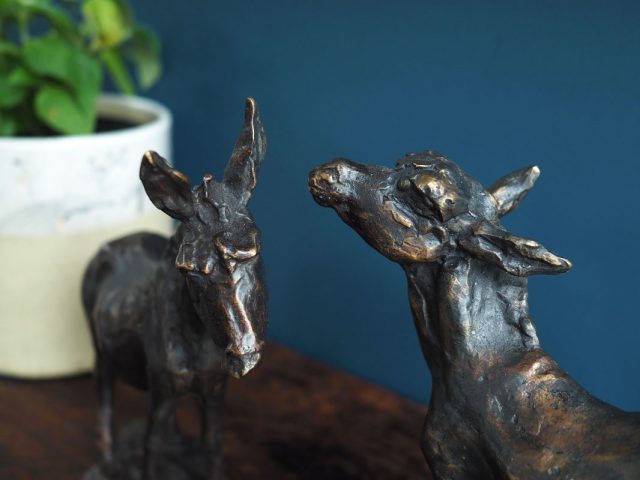 Siobhan Bulfin is an internationally recognized sculptor whose work is sought after by collectors in Europe, America, Asia, and Australia with life-sized commissions in Kuala Lumpur, Northern Ireland and Leopardstown racecourse. Her Largest sculpture is of three jumping horses at the HRI headquarters in the Curragh.
Life, Energy, and Exhuberance are the hallmark of Siobhan's work and intimate knowledge of anatomy.
Siobhan captures her subject in a way that is entirely unique.