Past works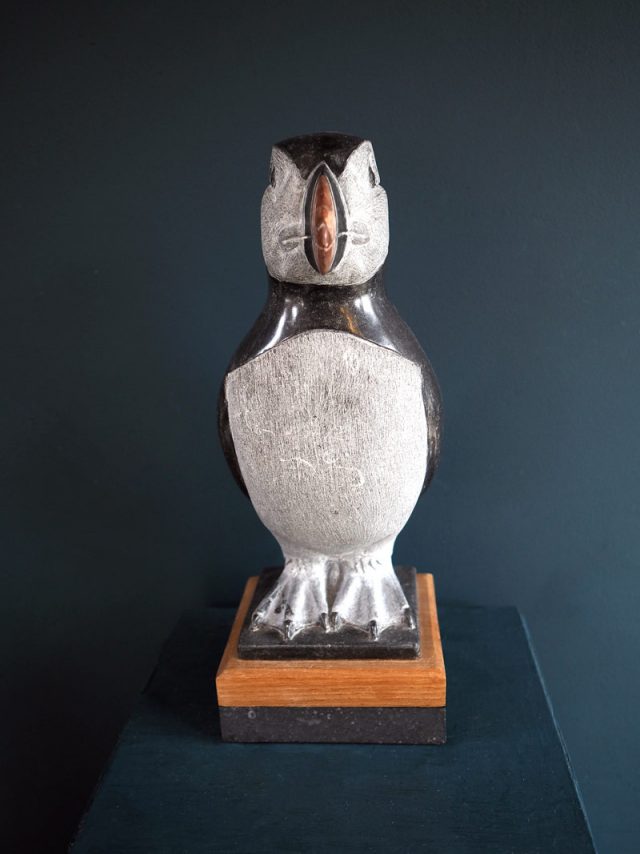 Shane Gilmore is a Co Clare artist who is well known for his stone sculptures, in particular, the "Healing Hands" outside Ennis Cathedral.
Shane graduated from Limerick College of Art in 1995 with a degree in fine art printmaking but since then has mainly worked sculpting wood and stone.
His public art pieces can be seen throughout Co Clare and he has had a number of bronze pieces cast here in Kilbaha, his statue of Uilleann piper Willie Clancy being the most well known.
"I have worked mainly to commission over the past 20 or so years, public art, memorials, presentation pieces and unique sculptures in stone, wood and bronze. I live with my family in the heart of Co Clare, Co Clare is a great place, full of history and beauty for an artist to get inspiration, be it from the Burren, the woodlands or the coast. Over the past 12 years, I have become an avid surfer this has had a notable influence on some of my work."   Shane Gilmore.