Past works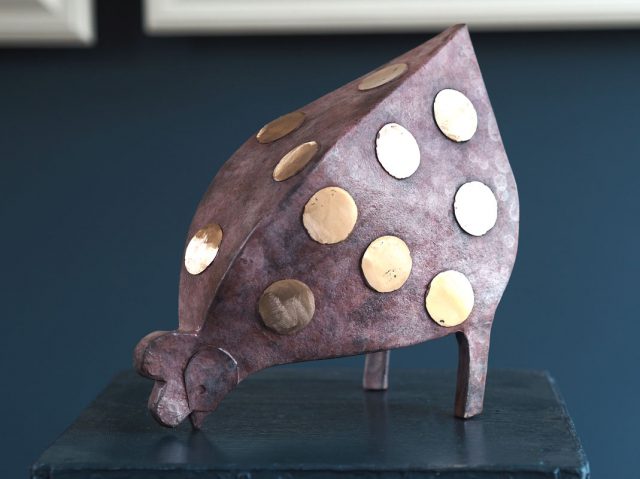 For a number of years Krys worked with clay and for the past fifteen years she has used paper as a sculptural medium.
Now, much of her work is being cast into bronze and has sold quite often through Ireland's largest Fine Art Auction House in Dublin, ADAMS – as well as through Kilbaha Gallery.
Working with different materials, combining them, finding solutions, making connections is what Krys loves doing.
Having a strong interest in costume has led to Krys designing and making costumes for film and performance, which led on to making props and puppets.
Krys' range of creative talent is rather remarkable and her work – from papier mache to bronze and everything in between – is highly sought after.