Past works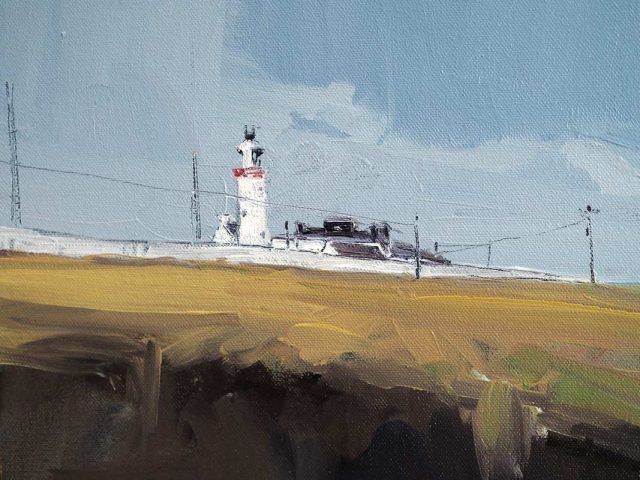 Emerging artist Kaye Maahs is a native of Kerry who has been living and working in the Burren, County Clare since 2003.  She was awarded a BA in Fine Art from CCAM GMIT, Galway in 2015.  She is the recipient of Clare County Council's Tyrone Guthrie Artist Bursary Award 2017 and has recently been awarded a two week residency at the Heinrich Böll Cottage Residency on Achill Island, Mayo for 2019.
Recent shows include RHA Annual Exhibition 2018 (Invited Artist), Hermione 2018 (Curated by Aisling Prior), VUE Art Fair RHA with Claremorris Gallery, Kerry Visual Artist Showcase 2017, Cairde Visual Sligo, COE 2017 Mayo, 'Facing West' Boyle Arts Festival, and the 9 Walls exhibition at the Hyde Bridge Gallery in Co. Sligo.
In 2017 Kaye had two successful solo exhibitions at Claremorris Gallery in Mayo and the Courthouse Gallery & Studios in Ennistymon, Co. Clare.  She recently had a solo show at McKenna Gallery, Omagh, Co. Tyrone, Northern Ireland.
Her work is rooted in both the local and the personal. Her practice is defined by daily observations and musings. It is the residue of these moments that informs her paintings.​