Past works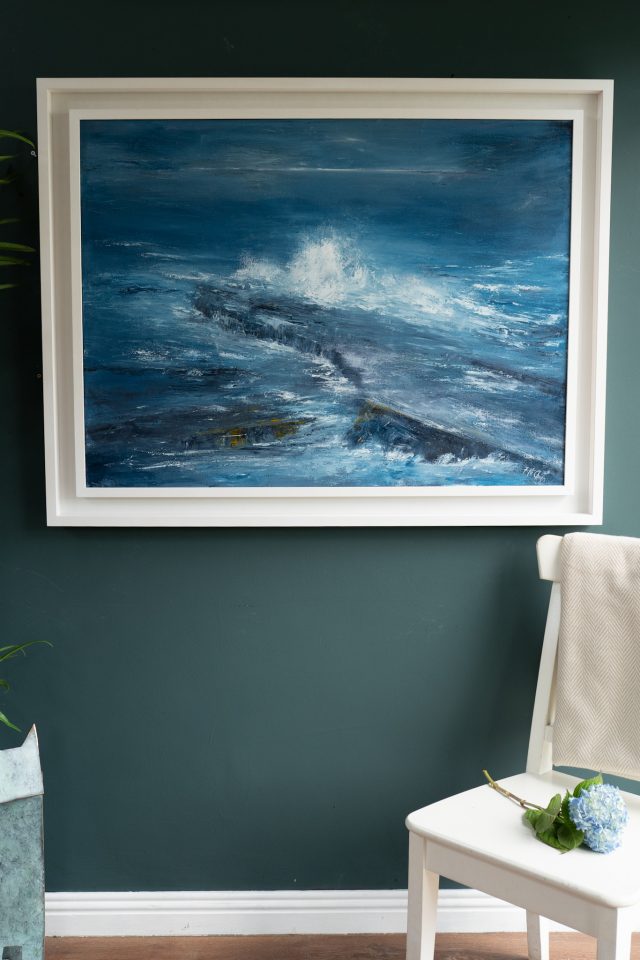 Originally from the West of Clare,  Irish artist Fiona ní Chuinn paints an emotive depiction of the West Coast.  Working with oils on canvas, much inspiration is drawn from the healing energy, light and natural flows occurring in nature.  Rather than presenting a factual reality, an illusion is often created to conjure the realms of the imagination and to capture the true Spirit of the place.
Her technique of painting is fluid and free-flowing, through observing the movement and merging of a kaleidoscope of colors the view gradually starts to emerge, unfold and come alive.
"Nature is our greatest teacher yet as life becomes busy we can often ignore her. It is only when we can slow down enough to stop and notice such wonder, that we have time to capture this beauty that surrounds us. This is the essence of what I strives to achieve through my work" — Fiona
Fiona's work has been exhibited throughout Clare and most recently her solo exhibition in the Clare County Museum. Her paintings form part of both National and International Private Collections.