Past works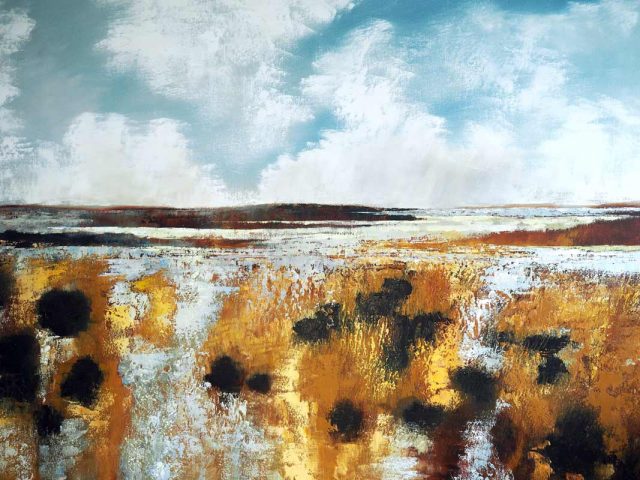 Born in Dublin and living in Cork since 1962 Eadaoin studied Art and Design with painting drawing and etching at the Crawford Municipal School of Art . She was to settle in West Cork.
The surrounding countryside became an irresistible muse to her and she continues to draw inspiration from the wild pasture and rugged coastline of the area.
Of her work Eadaoin says it is "as natural to me as breathing. Painting is an ongoing adventure in my life. Constantly exploing textures, pattern, colour and line always moving forward yet staying true to my unique take on this wonderfully colourful life".
Her work has been exhibited widely througout Ireland and more recently in the USA.
She has had over 24 solo shows in the course of her career at a variety of galleries and in addition to her inclusion in a number of national public collections such as O.P.W, AIB and UCC her paintings form part of many international private collections throughout Europe, Asia and USA.